So You've Invested In A Fixer-Upper? Time To Make It Habitable
With an ever-changing economy and uncertainty and distrust in what the banks can provide you with; many people are focusing their attention on investing in assets. Property investment can be an excellent way to house your cash safely, and ensure that your nest egg can grow over time, as real estate prices rise. Whether you plan to live in your purchase or rent it out to others so that the income can cover the mortgage payments; it's worth ensuring that you've made a smart choice regarding where you've put your money. Unless you're an expert at flipping houses; real estate and property may not give you the fastest return on your investment. However, if you've chosen a good area, with prospects for the future; you'll ensure that your money will begin to increase steadily over time. This will allow you to raise your rental prices, or sell it at a decent profit in the years to come. Property can also be used to borrow against, so you can look at it as a security blanket for you and your family.
If you're willing to put some hard work and dedication into a property, it might be worth considering a fixer-upper, and a house that needs TLC (aka a lot of work to make it habitable). These sorts of properties can give you the best return in the long run. You can renovate, improve, and make changes at your own pace, depending on when, or if you want to live in the house with your family. Whether it's going to be for you and your loved ones to enjoy for the years ahead, or you plan to get it on the rental market as soon as possible; you'll need to ensure that you have a thorough plan.
It's time to make sure that you understand what needs to be done to make it a safe, comfortable, and an attractive environment. You'll have more flexibility if the house is for your family; however, you'll need to finish it and ensure it's up to scratch if it's going to be rented out. Therefore, these things are worth considering carefully. The following are some ideas, inspiration, and advice for those who want to start preparing their checklist because they're thinking about buying a fixer-upper or have already invested.
Image source: https://kaboompics.com/photo/8048/macbook-laptop-lying-on-mint-couch
A Safe, Sturdy, And Smart Structure
The first thing on your list should be the structure of the property itself. If you've purchased a house that isn't structurally sound; there's not much you can do to it until it's been built up again, and walls, ceilings, floors, and roofs, have all been repaired or replaced accordingly. If you're not a builder or an expert; it's time to call in the professionals and let them take over the project for you. Before you hire any help; you'll need to get hold of the property's plans and start going over them in detail. You might want to create an open plan living space to replace a few rooms downstairs or add more bedrooms and bathrooms to the property. Whatever you feel the property needs should be discussed with an architect who will be able to assist you in understanding if your ideas work well, and how much they're likely to cost. If the house is for your busy family, or someone else; open plan living spaces are a great idea, but make sure that there are areas that are perfect for storage too. An added bathroom is another addition that can add value to a home, not to mention, save everyone some much-needed time each morning.
A smart structure and home is one that works for those who inhabit it. Making sure that there is adequate space in the right areas is the best way to take on the challenge. You can then utilize the help and advice from professionals in the design and building industry so that you can ensure you're making smart and savvy financial and design decisions. Think about if you want a space to eat in your kitchen, and how much worksurface space or countertops you'll need. Going through each and every room of the house is the best way to ensure that the house plans are successful and the builders do the right thing for your family or the potential rental market that you're planning to attract. Safety standards are paramount, which is another reason you'll want professional help, and should start knocking down walls by yourself; they could be structural and supporting walls, so it's best to make sure.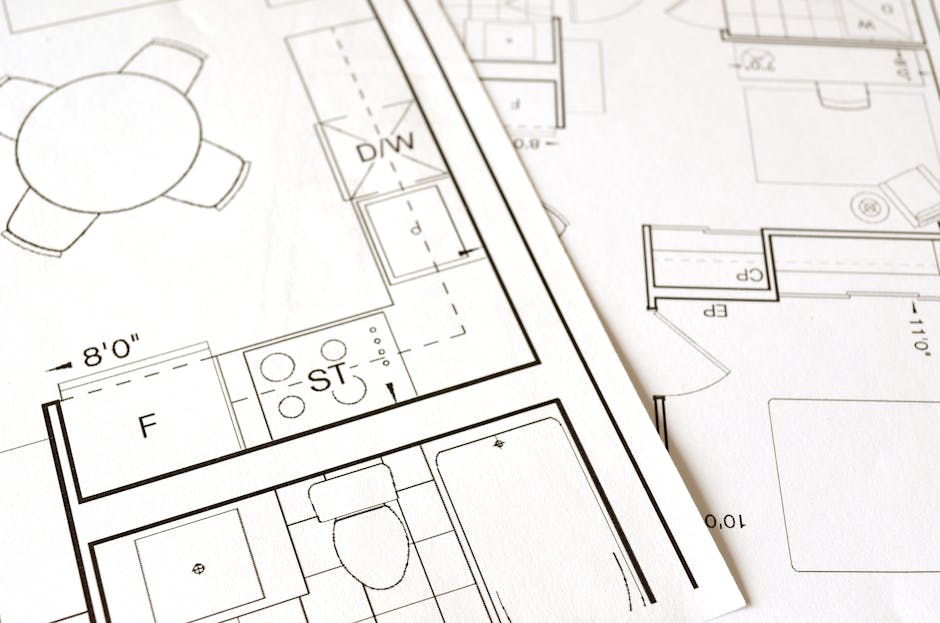 Image found here
Gas, Electrics, And Plumbing
Once the structure has been designed and built; you can focus on supplying the house with energy. You'll need to ensure that your electric, gas, and any pipes and plumbing work has been done before you think of moving in. If you are planning to move your family in before the house is finished; you'll all want to be able to enjoy a hot shower and cooked food while the rest of the work is being carried out. Therefore, it's crucial that you address these areas next. The house may already have electricity; however, if you've bought a fixer-upper, there might be rewiring to do. The same goes for your gas and pipes; you'll need to get a thorough survey done, and ensure that everything works correctly and, most importantly, safe. You can then work out the budget to have plumbing or electric work done, and you'll have peace of mind that you won't be suffering any power cuts or leaking pipes for the foreseeable future.
When you've invested in the structural side of your energy and plumbing; it's time to find the right suppliers for your family and lifestyle, or for your potential new renters. It's worth thinking about who can offer you the best service and cost for your home. Check out companies like Lumo Energy to get a better idea of what you can expect to receive and pay for your electricity in your new home. It's worth doing the same for all your energy suppliers. You won't have the same choice when it comes to your water supply; however, you can look into how much it's likely to cost annually, based on the size of the house and the number of household member. Doing your research and numbers early is a great way to plan your yearly budget, especially if this house is larger than your previous accommodation.
Image found at Kaboom
Walls, Floors, And Ceilings
Again, if you're not skilled or trained in the art of plastering or laying a floor; it's crucial that you find reputable people to carry out the work. Just like the overall structure of the house; the walls, floors, and ceilings need to be finished to a high standard, as you're unlikely to want to change them for as long as possible. Family homes tend to have high foot traffic areas, and there'll be plenty of wear and tear. Therefore, it's worth investing in flooring that will stand the test of time, like hardwood or quality laminate. Lino and tiles are also a great option for kitchen and bathroom areas, and you can pick up some great deals online and during sale periods in stores. It's worth having the measurements of your floors to hand, so if you see a great deal; you can invest there and then and organize the fitting.
Once the plastering is done, and the floors have been fitted; you'll be able to move in with your family and complete the rest of the work afterward, should you wish. Choosing neutral colors for your flooring and crisp white paint for your walls, in living areas and bedrooms, will give you somewhere fresh and habitable, and you can concentrate on everything else before you start making interior design choices about wallpaper or brighter hues in certain rooms. If it's a functional space that feels new and clean; the fact that it isn't finished should bother you and your family too much. Neutrals and white are also the best options for properties you're choosing to rent out; you want to appeal to as many renters as possible, so keep it safe, understated, and simple. People will be able to imagine their belongings in a space if the walls and floor aren't too busy with color or patterns.
Kaboom.com
Bathrooms And Your Kitchen
Any room that requires plumbing should be a priority, especially if you've moved your family in already. Therefore, try to pick out your tiles, floorings, and fittings in the early stages so that the builders and decorators can fit at least one of the bathrooms in the house and get going with the kitchen area. You want them to be watertight to prevent any leaks or issues with damp, and you want to be able to use them comfortably and safely. Look into ex-display fittings and fixture or suites to save some money, and, again; a neutral or monochrome palette is a great option and will give you plenty of scope to add design, personality, and character to the property when the bulk of the work has been completed.
Think structure first, then energy supply, then basic decor and fittings; you'll have created a habitable space that's perfect for your family to move into, and your long-term investment will be one of the best financial decisions you've ever made.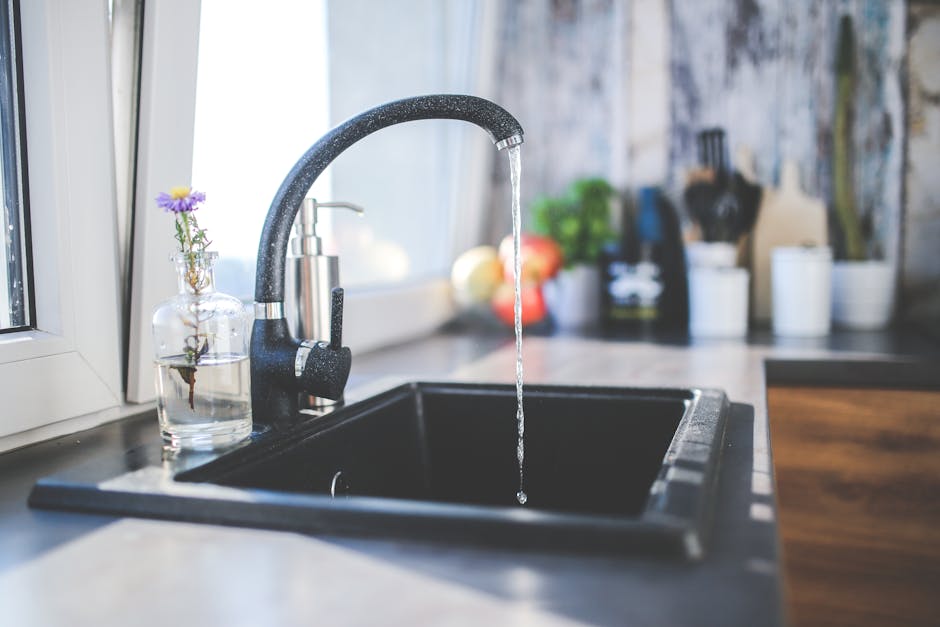 Image from PEXELS
---