Johnson & Johnson Beauty Review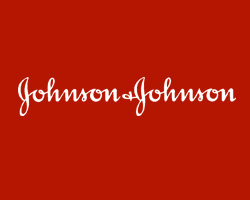 The new year brings an itch for a fresh start and renewed resolutions, including revamping one's beauty routine! While a large population find it difficult to uphold their new year's list, planning to make simple tweaks and minor improvements in your skincare regimen will help ensure your goals are a snap to maintain all year long. Try these new essentials from Johnson & Johnson that will help you stay on track to keep the below beauty resolutions in 2018!
I received 3 items at no cost to facilitate an honest review.
Le Petit Marseillais Bodywash- Apricot & Hazelnut- This is a nice mellow scent. I only need to use a little bit to get a lot of bubbles, so these bottles last a long time. My skin is left feeling soft, smooth and refreshed. This does not irritate my skin at all like some other brands do. This is available at most mass merchandisers so I can find this easily without breaking the bank.
Aveeno Positively Radiant Body Lotion- 
I love how this lotion makes my skin look and feel. i use a lot of different lotion products because I tend to have dry itchy skin, but this Aveeno lotion has become my favorite. The lotion smells nice, absorbs quickly, and makes my skin feel, and look, softer and brighter right after using, and lasts all day. This is a nice sized bottle that will last quite a while because it does not take very much, a little goes a long way.
Neutrogena Deep Clean Purifying Clay Cleanser & Mask-
I have very difficult skin, it is literally never the same from week to week sometimes. Some days my skin is dry and itchy, I have breakouts, other times my skin is oily. I have used several different products over the years and one brand I keep coming back to is Neutrogena. I received this mask/cleanser purifying clay product and could not wait to try it out. This can be used as a leave on mask, or as a cleanser. I have been using this for a couple weeks and have noticed a difference already. My skin seems to have evened out a bit, and I have had less breakouts, which is a nice change of pace. This product does not dry my skin out or leave it feeling itchy and tight like some other products do. I am very pleased with the results!
These products are available and mass merchandisers and online!
---