Banjees Review and Giveaway
Since 1998, Sprigs has been creating products for people like you. Our mission is to enhance your life by melding style and function into products of unique design.
Whether your challenge is going on expedition in Antarctica, or helping out on the playground; whether you are backpacking Europe or remembering to pack your kid's snack for school; whether you find your true self on the yoga mat or at the shopping mall…a great product is a great product, and you know it when you see it. Today you may be on the couch, tomorrow on the beach. No matter what, Sprigs can be your home.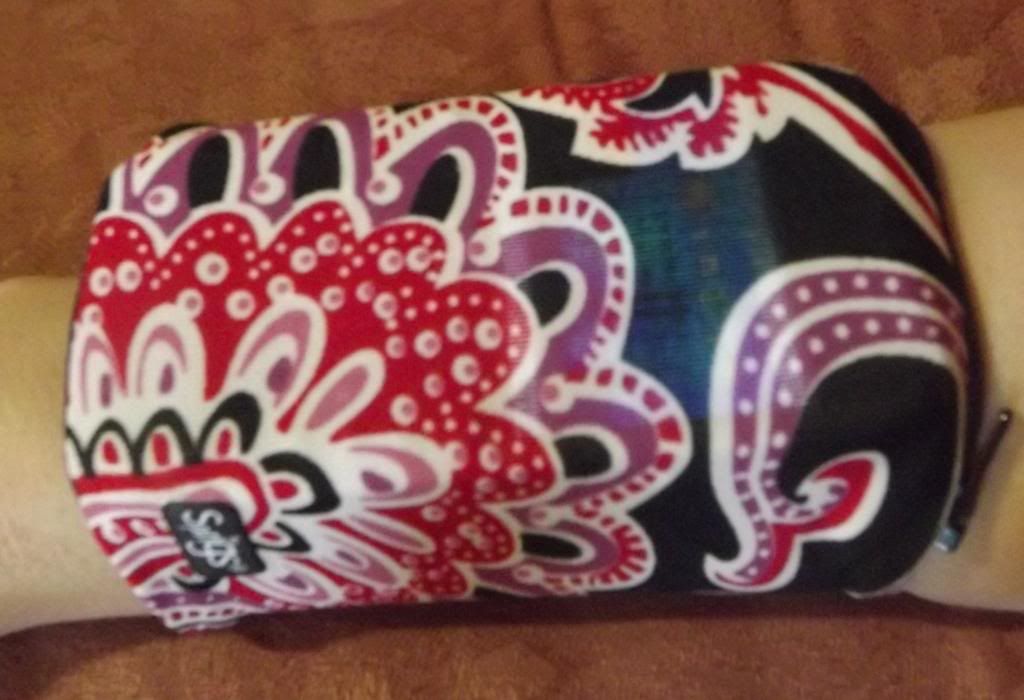 I received the standard Banjee in the Paisley/Black design to review in exchange for my honest opinion
My Review
My cell phone is never more than a foot away from me. I don't wear a watch because I always have my cell phone. Sometimes though I don't have enough pockets, or no pockets and I don't always want to carry my big purse just so I have somewhere to put my phone. Banjees solves that problem for me. It goes right on my wrist and my phone fits perfectly. I can also put change, cash, my debit card and ID in there if I need to. It stays snug so I don't have to worry about it falling off and my phone getting damaged. The material is really soft and comfortable on my arm. I love the design too. Very girly and pretty. They carry a lot of other designs also if that's not your cup of tea. This is great if you're a runner or something like that or if you just don't want to carry a bag or purse when you only need a few essentials. I love my Banjee! I think everyone should have one 🙂
---