I got a box of Skinny Pop Popcorn to try in exchange for my honest opinion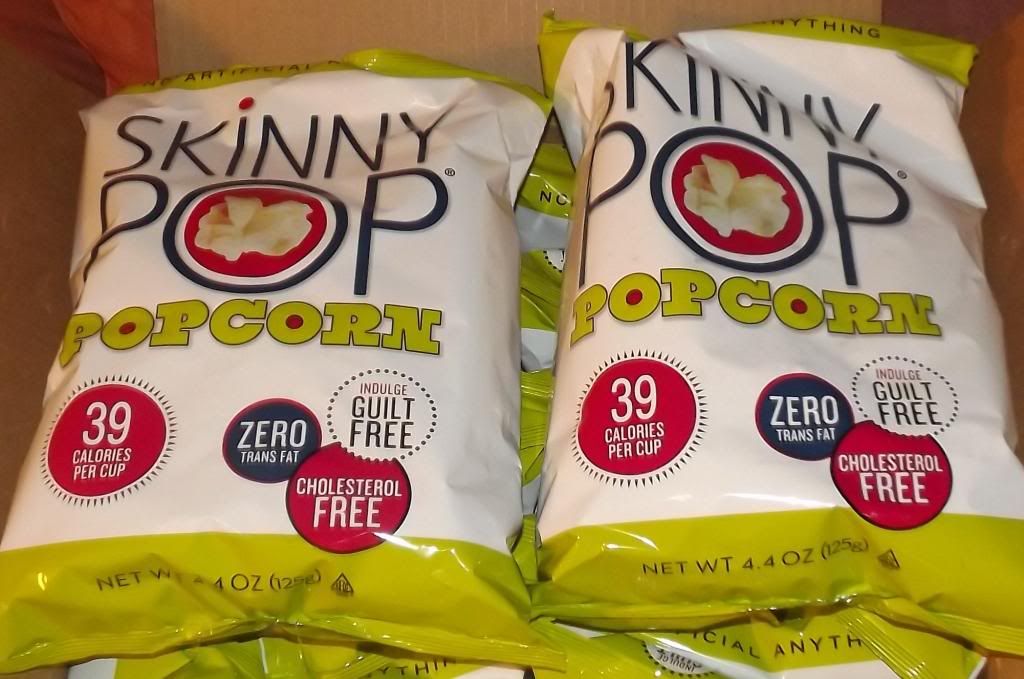 39 calories per cup, 0 trans fat and cholesterol free! I can not believe how absolutely yummy this popcorn is for how healthy it is! The biggest plus with Skinny Pop for us is that there is only 50mg of sodium for a 4 CUP serving! Do you know how big a serving that is? That's a lot of popcorn! Sometimes when popcorn says it's healthy, low fat and so on it literally tastes like packing peanuts. Not so with Skinny Pop. This popcorn has the perfect mix of just enough salty/butter flavor. My boys eat it and love it. My husband takes it to work with him too. I am a snacker. I pick and eat junk food all day usually. Now I find myself grabbing the bag of popcorn instead of greasy chips or cookies.

Skinny Pop sent me a nice big box of samples to try. I've shared with my family and a few friends, and across the board everyone loves it and wants to know where to get it! If you need a healthy and yummy snack then you need to get some Skinny Pop Popcorn!