Your source for all things bunny and bunny-slipper related! In addition to our growing selection of bunny slippers, we offer a wide assortment of animal, novelty, and character slippers as well as socks and other cute gifts!.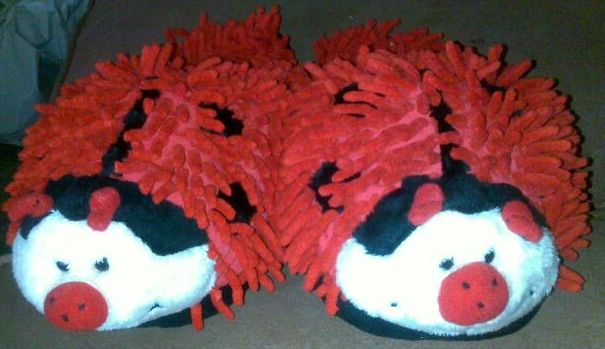 My Review
I love my slippers! I use to walk around barefoot but with my boys now I can't. If its not food, spilled drink or matchbox cars then it's legos or action figures lol. Plus my feet tend to get cold in the evenings. These are slip on slippers so I can put them on and take them off easily. I like that they are open back because even though my feet get cold, if I have full foot slippers on then they get hot lol. There's not much of happy medium for me. I like that the bottoms are sturdy enough I can wear them to check mail and whatever outside too. The rest of the slipper is super soft acrylic. They are so comfortable to wear, especially since I have pretty sensitive feet due to my Fibro and some nerve problems.
BunnySlippers.com also offers a great variety of Childrens Slippers along with adult slippers.
I give BunnySlippers a 5/5!
---