Super Cowboy Rides Review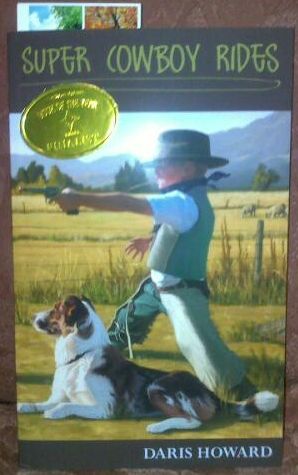 Meet six-year-old Tommy Johnson, Super Cowboy and Super Story-teller. His tale of why a boy needs a dog for a pet instead of a cat typifies the down-to-earth, humorous view of a Western farm boy. But once Tommy starts school, things get complicated. He gets put in the lowest reading group and told to stay in the back of the classroom. He's picked on by his teacher and mocked by classmates. When tragedy strikes, Tommy must carry a burden beyond what any first-grader should have to face. In the process of dealing with his grief, this young cowboy learns the meaning of true friendship.
My Review
This book was so cute! And fun to read with my little boys. My 5 year old is the great storyteller in our family. He will tell you story after story and each time he tells them they are different. Everyone loves his stories lol. My 7 year has dealt with a few bullying issues already in 2nd grade..how sad is that?…so he was really intrigued by this book and by how Super Cowboy handled himself. The author really draws you into the story and the antics of the kids. The relationships between the main character and his siblings and his friends was sweet. This will be a book that we will re read together more than a few times. This is a great book for families to sit down and do story time together.
---