Nature's Sleep Memory Foam Slippers Review
Nature's Sleep designs products for comfortable, healthy, harmonious sleep. Our memory foam products cradle your body in perfect balance, providing gentle support and relief throughout the night. We offer products that use organic and hygienic materials that nourish your well-being, so you wake rejuvenated.
I received a pair of their memory foam slippers to review in exchange for my honest opinion.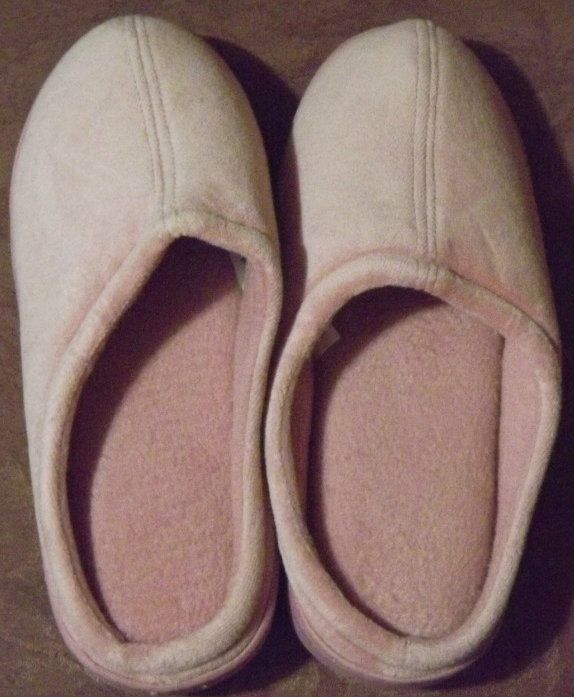 My Review
I'm not a big slipper person to be honest. We live in PA though so flip flops aren't always the best solution if I have to walk outside in the winter lol. That makes for some very cold feet. When I got the memory foam slippers from Nature's Sleep I couldn't wait to see if I would like them or not. We live on the same property as my parents, there's a driveway that seperates our houses. So the first thing I did was put on the slippers and walk upstairs. I loved them. They are super cushy on my feet, they fit really well, and they don't slide off. They are really well made too. There's no loose stitching or pieces of anything sticking out of the slippers. The bottoms are hard rubber so you can wear them outside without worrying about ruining them. I picked the pink because that is one of my favorite colors. They do come in several other colors though if pink isn't quite to your taste. I've tried other store brand memory foam slippers before and they don't compare to the ones from Nature's Sleep. I love how the memory foam conforms to my foot and cradles my foot in the slipper. I have some problems with my feet so it's really hard for me to find truly comfortable shoes and slippers. Which is why I wind up relying on flip flops so much lol. My mom has tried my slippers too and she loves them, so I know what I'm getting her for Christmas. Natures Sleep also has mattresses, pillows and toppers and sliders. I would love to try one of their mattresses or mattress toppers for my back! They also have pet beds if your fur baby is in need of some comfort. Nature's Sleep gets a 5/5 from me =]
---