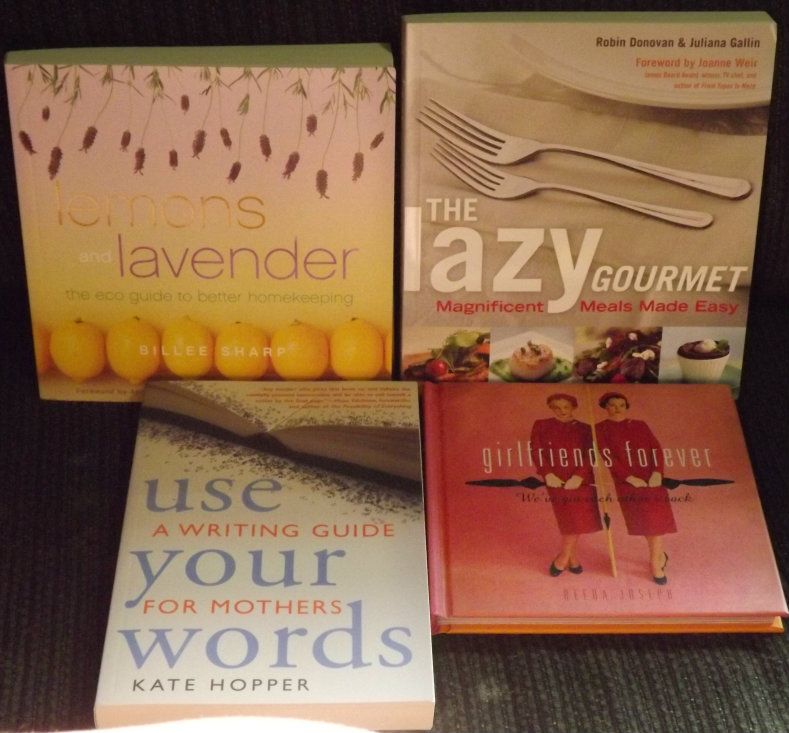 GIRLFRIENDS FOREVER
While husbands and boyfriends are, of course, nice accessories, girlfriends are the essential must-haves of life. Who else but a girlfriend do we turn to in times of, well, anytime? GIRLFRIENDS FOREVER is a spunky collection of witty advice in colorful Mad Men era glory that every lady needs to celebrate the bonds of deep friendship.
$14.95, Paper over Board
ISBN: 978-1-936740-21-5
LAZY GOURMET
THE LAZY GOURMET is for anyone who dreams of dazzling guests with fabulous home-cooked fare, but fears that such a feat would require Thomas Keller™s talent, Martha Stewart™s ingenuity, Gandhi™s patience, and Charles Manson™s free time. Robin Donovan and Juliana Gallin™s recipes provide anyone with the tools to prepare delicious and sophisticated, yet surprisingly simple dishes that will entertain friends, satiate families, and seduce lovers.
$15.95, Trade Paper
ISBN: 978-1-57344-653-2
LEMONS AND LAVENDER
Detox your budget, your house, your food, and your family and
live
the eco-fabulous good life! Billie Sharp™s LEMONS AND LAVENDER: THE ECO GUIDE TO BETTER HOME KEEPING is a fantastic trove of creativity for anyone who wants save money and help the planet while reinventing their own good life, both young hipsters and housewives.
Sharp provides the steps to raise an organic garden, the secrets to save big money on small repairs, and the tricks to many DIY crafts, ranging from easy decoupage to batik.
$15.95, Trade Paper
ISBN: 978-1-936740-10-9
USE YOUR WORDS
There is no other
book
that focuses on the craft of writing using motherhood as a subject. Kate Hopper doesn™t just focus on how to fit writing into a busy life. Rather, USE YOUR WORDS: A GUIDE FOR MOTHERS, focuses on the craft of creative nonfiction, and how a blogger can take her stories and experiences as a mother to rise to the next level.
As one of the most popular writing teachers from The Loft in Minneapolis, Kate guides the reader in a straightforward, nurturing, and passionate voice. USE YOUR WORDS provides a unique opportunity for mothers to grow as even stronger, more powerful writers.
$16.95, Trade Paper
ISBN: 978-1-936740-12-3
My Thoughts
These aren't really sit down and read types of books. These are the books you pick up when you are looking for something specific. A quote to make someone laugh from Girlfriends Forever, a great recipe from Lazy Gourmet or a tip on how to clean a stubborn stain from Lemons and Lavender. The Use Your Words book would be a great resource if your a blogger or just want to write about your family and life as a keepsake for your children. The cover art on each book is unique and really fits the titles. These would make great gifts for someone or for yourself to keep on your book shelf. Really nice books to have on hand for any size or type of household :)