I was so excited when I got picked to be an OASAP fashion blogger! I am obsessed with shoes and purses. This first time around I decided I needed a new pair of flip flops for the summer. I picked the Bohemia Sweet Floral Flip Flops with Bow-knot
The flip flops are crafted in canvas, featuring bohemia style, all over floral print with bow-knot to vamp, wedged design with rubber sole.
I wear a lot of pink so I decided I would be daring and go with the blue ones this time.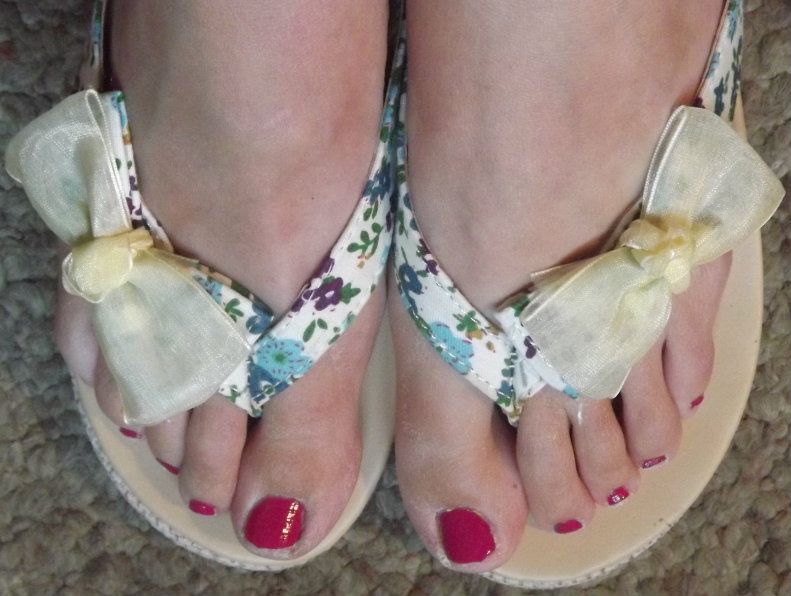 I'm very particular about my shoes. I was happy to see how well made these are. They fit very true to size and are very comfortable on my feet. I have a pretty small budget when it comes to shoes, purses and accessories so this site is perfect for me. They have a huge selection of items to choose from in a wide range of designs, sizes and prices. I highly recommend you head over there and see what you can find to treat yourself to!